Radiologists
Our Radiologists
Holmdel Imaging has been servicing the community since 2004. The board-certified physicians of Red Bank Radiologists offer our patients their expertise in a wide range of radiology specialties. Our commitment to high quality patient care combined with cutting edge technology positions us as leaders in the radiology community.
With the support of our radiology group, Holmdel Imaging will elevate our services by consistently offering the following benefits:
Onsite radiologists every day.
Potential expanded hours for contrast studies for greater appointment access.
Enhanced breast radiology services and expanded diagnostic and screening exams for more streamlined access to care.
Quick and accurate turnaround time.
Our radiology partner's mission, leading radiology excellence through personalized and compassionate care, aligns exactly with that of Holmdel Imaging. For us, it is all about providing elevated imaging experiences for our patients and our providers.
Patient Savings
Holmdel Imaging accepts most insurance plans. Holmdel Imaging understands the concerns of our patients as they are confronted by the high cost of healthcare and the rapid growth of high deductible health plans. We perform all of our tests on American College of Radiology accredited equipment. In addition to our physicians being Board Certified Radiologists, our technologists hold higher certifications in radiology.
Holmdel Imaging believes that patients have the Power to Choose when it comes to their imaging needs. The cost of an imaging exam can vary from a few hundred dollars to several thousand dollars. Utilizing an outpatient center such as Holmdel Imaging gives you access to rates that can be significantly less than most. Contact us today to ensure you are receiving the cost-effective, high quality healthcare that you deserve.
Meet Our Radiologists
Robert E. Wold, M.D.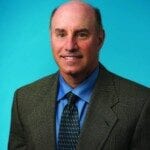 Undergraduate: University of Virginia
Medical School: UMDNJ- Robert Wood Johnson Medical School
Residency: Diagnostic Radiology, New York Medical College, Valhalla, NY
Fellowship: Body Imaging, New York Medical College, Valhalla, NY
Specialties: Diagnostic Radiology, Body Imaging
Frederick J Zito, M.D.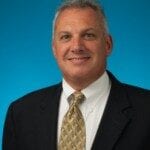 Undergraduate: Bucknell University
Medical School: UMDNJ – New Jersey Medical School, Newark, NJ
Residency: Diagnostic Radiology, St. Vincent 's Medical Center, Bridgeport, CT
Fellowship: Nuclear Medicine/Body Imaging/Breast Imaging; Saint Barnabas Medical Center, Livingston, NJ
Specialties: Nuclear Medicine, Body Imaging, Breast Imaging
Raven DeVincenzo, M.D.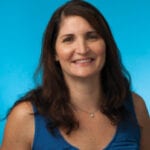 Undergraduate: Brooklyn College, NY of CUNY
Medical School: Stoney Brook School of Medicine, NY
Residency: Montefiore Medical Center
Fellowship: Cross Sectional Imaging, Yale School of Medicine
Specialties: Musculoskeletal Imaging, Body Imaging, Breast Imaging
Nicholas A. Perosi, M.D.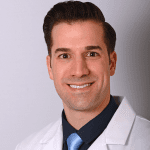 Medical School: Ross university school of medicine
Residency:  Yale -New Haven Hospital
Fellowship: The Johns Hopkins Hospital